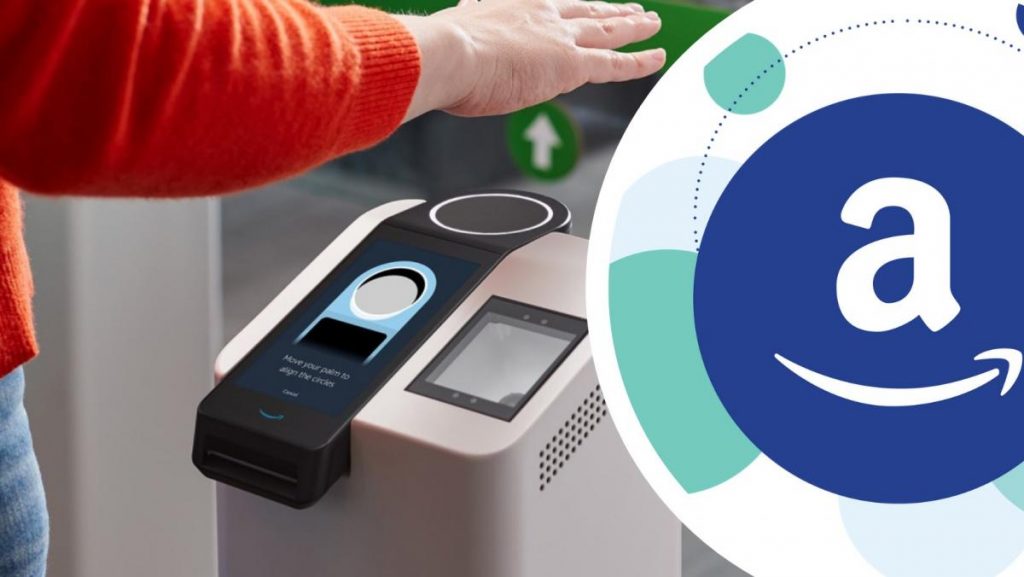 With the news that Amazon has launched its own palm scanning technology that allows its customers to buy items with their palm print by way of biometric scanning, we asked our own Chief Technology Officer at CyberWhite, David Horn his thoughts on palm scanning technology.
Palm recognition according to Amazon, is designed to be highly secure, using custom-built algorithms and hardware to create a person's unique palm signature. A significant benefit of using palm scanners over fingerprint scanners is that the technology is designed to protect an individual's identity.  A person's identity can't be revealed from a picture of their palm unlike with their fingerprint, meaning that identity theft can me mitigated with palm scanning technology.
David Horn said of palm scanning technology "Palm reading technology is more secure, more private and more hygienic than fingerprint technology which so many of us use every day. This is because of the unique way the scan is captured and our identity is verified.
"Palm readers look beyond the surface of our skin, identifying how the veins are arranged through the hand, which is unique to the individual, and the palm reader is also able to confirm that blood is flowing through the veins. Together, this offers more security than a fingerprint, which can be approximated and recovered from hard surfaces."
Amazon's innovation, titled 'Amazon One' has already been rolled out in two Amazon Go stores in the US, and already has plans to roll it out across other sites including third parties.
Amazon's announcement of the technology said: "We believe Amazon One has broad applicability beyond our retail stores, so we also plan to offer the service to third parties like retailers, stadiums, and office buildings so that more people can benefit from this ease and convenience in more places."
Reflecting on the practical applications of palm scanning technology beyond Amazon stores, David Horn added: "Because the use of fingerprint technology is still largely confined to personal devices and secure working environments, the development with Amazon is an interesting one".
"I'm not convinced that we'll see palm readers used in traditional high street environments any time soon, although I would expect it to overtake the fingerprint scanner within the next few years."
Click here to view the original article featured in the Northern Echo – https://bit.ly/3iLDJlM