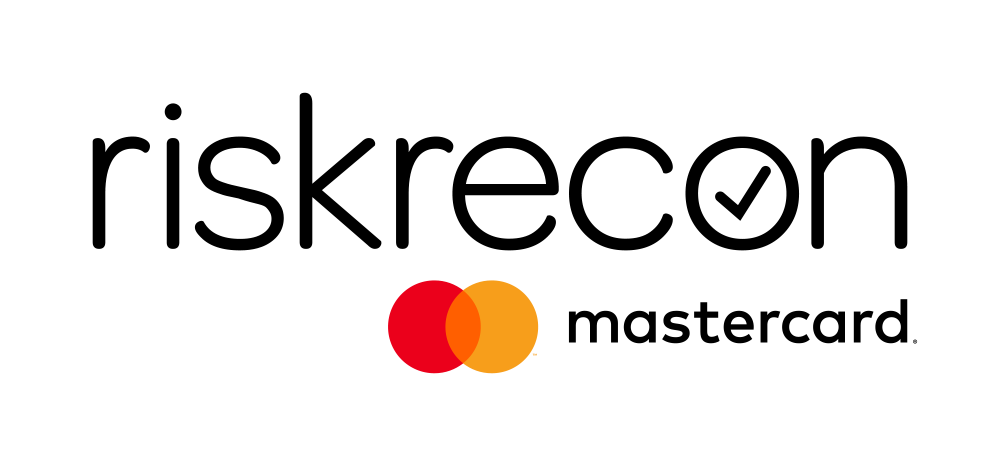 Third-Party Risk Management
Know everything about the companies you keep—gain full insight into your third-and fourth-party vendors' cybersecurity postures. 
Your enterprise relies on third parties to fulfil essential services.
You also count on them to protect the security of the data and the availability of the services with which they are entrusted. RiskRecon provides you comprehensive vendor security monitoring, custom-tuned to match your risk policy. This makes it easy for you to understand your risks. RiskRecon's workflow enables you to efficiently engage with your vendors to take action on the risks to achieve good risk outcomes. The customer success teams from RiskRecon and CyberWhite are there to support you every step of the way. 
Make Better Informed Vendor Selections

 
It's your risk, so you have to select vendors that are going to protect your risk interests well. RiskRecon enhances your new vendor selection process by providing you with readily available objective assessments for each of the parties you are evaluating. Compare the overall vendor ratings, or dive into the details. Either way, you are making better decisions. And you are doing it faster – at the speed of business.
Prioritise Your Vendor Portfolio
Today, organisations have many vendors to assess, yet so few resources to get the job done. RiskRecon provides you with data-driven insights that enable you to prioritise your vendor risk assessments. With RiskRecon performance ratings, you have a strong indicator of vendor performance, enabling you to prioritise assessment resources towards the lower-performing vendors and away from the high-performing vendors. This allows you to better manage your third-party risk assessment priorities. 
Benefits of Third Party Risk Management
When your procurement team engage with a third-party, they need to on-board them efficiently, robustly and quickly. RiskRecon enables your team to engage with vendors in a more structured way, providing the IT environment details and objective cybersecurity assessment before they even engage. If their questionnaire responses look good, and the RiskRecon assessment looks clean, you have a strong basis for concluding the assessment quickly. If RiskRecon identifies issues, your team know the areas on which to focus.
Performing third-party assessments without objective data puts you at a huge disadvantage, leaving you only the ability to review unsubstantiated questionnaire answers. Do they really patch software vulnerabilities? Do they only run safe network services? RiskRecon objectively verifies vendor cybersecurity risk performance, enabling your analysts to see how well your vendors actually implement and operate their risk management program. Deeper transparency yields greater accountability which produces better risk outcomes. 
 
Critical vulnerabilities like those we've seen in RDP, OpenSSL, and Apache Struts have the potential to expose your systems and the systems of your suppliers to compromise. RiskRecon provides you the data to know which of your vendors are exposed to critical vulnerabilities. This data enables you to prioritise your critical vulnerability response efforts towards the third-parties you know are exposed to the issue. 
Supply Chain Risk Management
Gain greater clarity of your supply chain risk.  Proactively monitor your organisations greater supply chain posture through automatic discovery and visualisation of fourth party vendors.
Automatically Pinpoint And Prioritise Extended Supply Chain Risk
The interconnectivity of different third- and fourth-party relationships is often difficult to visualise and address. However, with RiskRecon, you'll gain a streamlined understanding of your organisation's supply chain environment including 4th-party software dimensions, hosting providers, and other relationships, enabling you to address critical issues faster.
Minimise Effort Required To Research And Understand Supply Chain Risk
RiskRecon's supply chain visualiser leverages two sources of data to map out supply chain relationships. The first is directly observed data found on internet-facing systems providing evidence of hosting providers and software utilised by a company. The second is indirectly inferred through a range of sources such as partnership announcements, job postings, product documentation, and more.
Improve Visibility And Reporting Of Security Risk Throughout The Organisation
RiskRecon's supply chain visibility and insight make it easier to identify potential access points for attackers and helps you develop and communicate cyberattack control and mitigation plans to the Board and Executive Team.
Enterprise Risk Management
This provides complete IT profiling. RiskRecon utilise deep internet asset mining to build a complete profile of your entire computing environment. This ranges from software to domains through to systems and all the connections to third parties. The proprietary algorithms and machine learning models are able to identify even the most buried assets, allowing you to have a complete understanding of your IT landscape. 
Benchmark Your Enterprise Cybersecurity
RiskRecon Benchmarking delivers data-driven, objective analytics that enables you to baseline and compare your organisation's performance against your peers. Benchmarking is an essential executive tool embraced by other corporate functions; add cybersecurity benchmarking to your board reporting. It is fully customisable, enabling you to choose your benchmark organisations. And you can benchmark across cybersecurity and IT profile, dramatically enhancing your CISO and CIO board reporting. 
Discover and Monitor Your Internet Assets
RiskRecon provides you with comprehensive, continuously updated visibility into all your Internet-connected assets. IT operations and security teams use this information to discover and protect shadow IT and forgotten IT assets on their own network and in the cloud. "Identify" is the first principle of the NIST Cyber Security Framework because you can't protect what you don't know. Leverage RiskRecon's advanced Internet asset-hunting analytics to discover and monitor your Internet assets.
Know the Risk Profile of Your Internet Assets
RiskRecon gives you continuous insight into the risk profile of each of your Internet assets, monitoring every system to determine the data types they collect, their functionality, and their IT profile. Risk analysts and security teams leverage this capability to know where sensitive data and functionality are exposed and prioritise their risk management and compliance efforts. Good risk management and compliance regulations, such as GDPR and CCPA, demand that you know where your data resides and who has access to it. RiskRecon gives you the answers you need.
Better Manage Your IT and Security Profile
RiskRecon's continuous IT profiling and security analytics give you intimate visibility into your Internet-connected systems. IT operations and security teams use the information to know where the business is hosting systems, what their configuration is, and if it meets security requirements. RiskRecon's analytics discover the IT profile of every system and analyse each one against 41 security criteria backed by thousands of security checks. Combined with RiskRecon's ability to automatically determine asset value at risk, your teams can easily identify issues, prioritize responses, and act efficiently.
Please complete the form below to find out more.
Contact Us