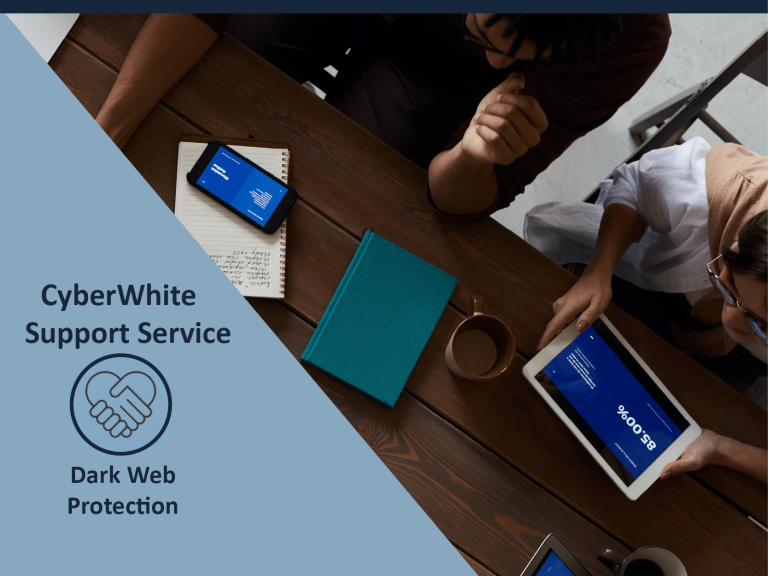 We recently announced the launch of our comprehensive cyber security offering;
– The CyberWhite Support Service (CSS).

Today we take a closer look into one of the core benefits of the CSS, the Dark Web monitoring module.

As part of your CSS agreement, you will be able to add our 'Dark Web' monitoring service to your security strategy ensuring you are alerted in real time should any of your valued data find its way to the dark web.
Throughout the whole process it is important to stress that you will have full access to the CyberWhite helpdesk, so you will have support and guidance on hand during your support agreement.
For more information on the CSS and the other elements that are covered, please click the link below to download the full info document.