SECURITY SCANS AND PENETRATION TESTING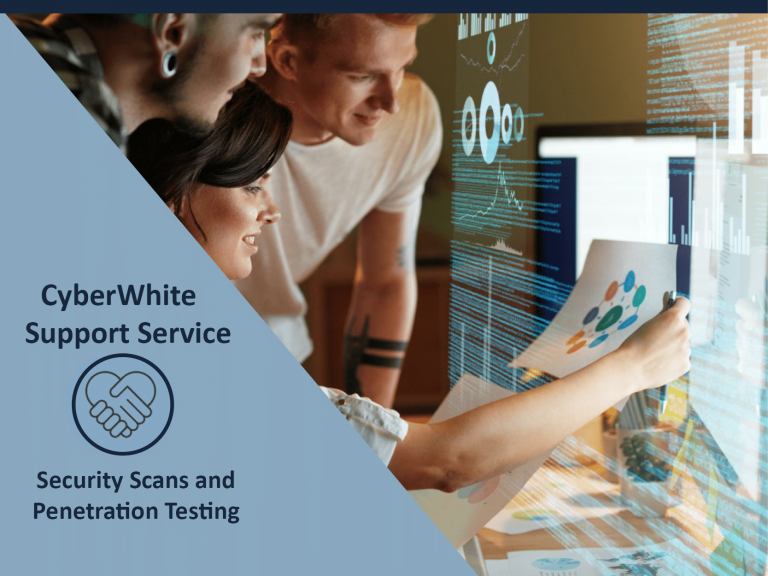 You may have seen that we have recently launched our exciting new service, the CyberWhite Support Service (CSS), aimed at giving you a wide range benefits and technical expertise to both support & protect you from cyber threats.
One of these key areas where you can expect to receive expert support is around security scanning and penetration testing.
Assessing the robustness of your environment though regular scans, vulnerability assessments and penetration tests is a key element in all good security programs.
Our CSS can help you gain the knowledge you need of where your vulnerabilities are and how attackers might be able to exploit them.  This valuable insight is extremely useful for improvements to be made to your security posture.
As you can imagine, identifying a vulnerability is just one part of the process. At CyberWhite, we take great care in providing a robust quality assurance process.  We check through the scans for false positives and false negatives to ensure that your final report only contains the genuine issues that require addressing.
Throughout the whole process it is important to stress that you will have full access to the CyberWhite helpdesk, so you will have support and guidance on hand during your support agreement.
For more information on the CSS and the other elements that are covered, please click the link below to download the full info document.