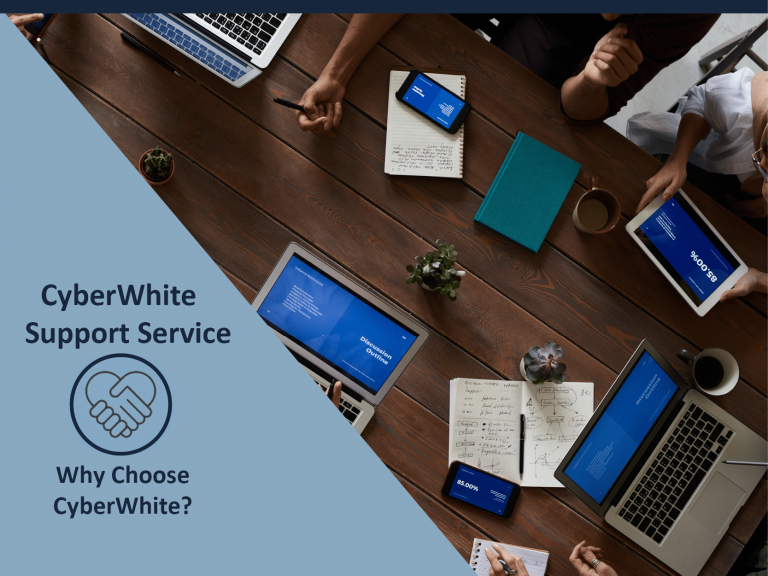 Organinsations are expected to be agile and dynamic, both face to face and digitally.  In today's environment, cyber threats are presenting business increasingly complex challenges to prevent them from operating effectively.  This is exactly why we created our new offering –
The CyberWhite Support Service. (CSS)
According to recent research from Kaspersky, the three most persistent threats post COVID-19 will be Phishing/Social Engineering, Ransomware/Malware and Lack of Awareness or end user mistakes.
At CyberWhite, we provide mitigation strategies for each of these threats. These strategies include technology reviews, process flow reviews and user awareness and training.
Our expertise also includes the development of playbooks for many different operational activities including Incident Response. This ensures that processes are repeatable across departments and outputs are in a common format.
Ultimately, the team at CyberWhite operate as an extension of your team. We provide you with expertise, experience, agility, and scalability without the cost associated with employing permanent members of staff.
For more information on the CSS and the elements that are covered, please click the link below to download the full info document.